The initiative of the Health Policy for kindergartens was taken by Unnur Stefánsdóttir, principal at the Health Kindergarten of Urðarhóll in Kópavogur. The goal of it is to increase happiness and well-being among children with emphasis on nutrition, physical activity and artistic creation through playing. The idea is that a good nutrition and a lot of physical activity generate in the child the need to create.
When Unnur became the principal of Urðarhóll (formerly Skólatröð) in 1995 she put into effect her ideas on making health and well-being the main concerns of the kindergarten. Unnur has always focused on her ideals about nourishment and physical activity being the main premises for well-being and a success, both academically as professionally. Other kindergarten teachers that helped out in developing the basis of the health policy were Arndís Ásta Gestsdóttir, Guðlaug Sjöfn Jónsdóttir and Sigrún Hulda Jónsdóttir but since then many others have helped out in the course of development.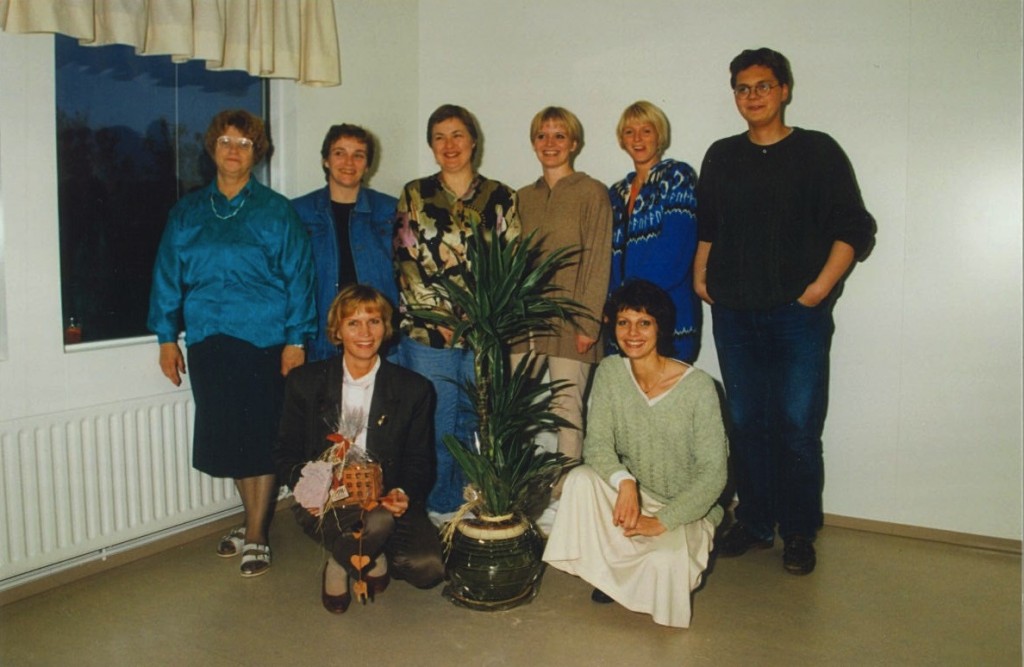 On September 1st 1996 Urðarhóll was named the first official Health Kindergarten. The teachers of Urðarhóll wrote and published The Child's Guide to Health and Guðlaug Sjöfn Jónsdóttir designed the health-label for kindergartens. Once a kindergarten has fulfilled the requirements of an official Health Kindergarten it receives a health-label flag as well as an approval document. The health-label signifies Combined Unity where it situates the child in the middle surrounded by all the underlined factors of the health policy and the kindergarten environment that together work on the development of the child.
Other kindergartens have since adopted the health policy and in November 2005 the Association of Health Kindergartens was formed. Unnur Stefánsdóttir was the first chairman of the association. On the first annual meeting of the Association of Health Kindergartens in 2006 new and revised paradigms for kindergartens were approved and on the annual meeting of 2007 in Grindavík still new paradigms were recognized on which kindergartens that intend to work by the Health Policy shall performance by during their preparatory steps. Still new and revised paradigms materialised on the 5 years anniversary meeting of the Association of Health Kindergartens on November 4th 2010.
Unnur Stefánsdóttir died on August 8th 2011 after a long battle with cancer. On the general meeting of health kindergartens held on March 16th 2012 in Akureyri, Kristín Eiríksdóttir, principal at the health kindergarten of Árbær in Selfoss, was elected the chairman of the association. Today 21 kindergartens are members of the association.